A renowned American UI UX designer said, "There are three responses to a piece of design – yes, no, and WOW! Wow is the one to aim for."
As per analyses, on average, a person takes not more than 50 milliseconds (0.05) to form an impression about the website, its products, and its eminence. 
If you fail to impress your target clients in such a short split, your website will experience high bounce rates where your target customers will leave your site and jump on your competitor's website.
In such cases, UI & UX design plays a prominent role in making impactful first impressions by making your audience's browsing journey rich, smooth, and functional. 
An efficiently designed and curated UI/UX on your website can convince your audience to stay on your site and persuade them to take your desired action by clicking on your CTA.
Creating outstanding UI & UX does not just include graphic design practices, it is a lot more than that. Apart from creative design skills, the UI/UX designers understand the actual product, its requirements, and how the user interacts with the product and your website.
Dad of Ad is a UI/UX design company with a team of UI/UX design services experts who will deliver the top quality UI/UX design services for your business. They will create the most functional UI/UX that will engage with your target customers, address their queries, and establish trust between you and them.
Let us discuss in detail what is UI/UX, the difference between them, the benefits of user-friendly UI/UX design, top websites with remarkable UI/UX, where to get the best UI/UX design services and other crucial aspects necessary for having an impressive user interface and user experience on your website.
What is UI/UX?
UI/UX design is a phenomenon that includes improving user experience, promoting user engagement, and upgrading user satisfaction through remarkable usability format and aesthetic visual design on a website.
Most thriving companies like Google, Microsoft, Amazon, Apple Inc., and other successful businesses invest a lot of capital in designing and polishing their UI/UX on their websites to increase their productivity.
Setting UI/UX on websites begins with creating wireframes representing the website's structure and core functionality. Once it finishes, you design the user interface that involves the surface design, layout, typography, and such things.
An excellent user experience and user interface will give your website a competitive edge, simplify the user's interaction with the product and the website, establish trust with your audience on a profound level, and create a long-term customer base.
Our UI/UX design company provides top-quality UI/UX design services with a professional UI/UX design team. Our UI/UX design services team comprises UI/UX design experts, marketing specialists, and experienced professionals.
They possess in-depth technical skills, excellent problem-solving knacks, and an aptitude to understand the target audience, conduct user research, and craft to create high-end, appealing designs.
What is the difference between UI and UX?
When people want to know about UI and UX, they want to clarify the distinctions between UI and UX, their elements, functionality, and properties because they seem confusing and complex.
UX stands for user experience that deals with the products, services, and website's structure and ensures that it feels and flows logically. Also, it is pleasant and is easy to navigate. It includes conducting user research, covering scenarios, creating information architecture, wireframes, and interaction design.
The user interface (UI) is concerned with the aesthetic elements of the website, including the color palette, visual design, contrast in the design pattern, imagery, layout, and typography. The intent of building a user interface is to streamline a medium of interaction for the users.
While UI and UX are distinguishable and varied from each other, they are not entirely different. They are integrated, influence each other, and are significant in defining how a product or a website will function and be visually attractive to its users.
Our UI/UX design company will adorn your website, application, or product with incredible UI/UX design services that will drastically increase your website's usability and compel your audience to stay on your site, driving leads and conversions.
Advantages of remarkable UI / UX Design
UI/UX has become an integral part of today's marketing, without which your digital marketing practices will fail to function, enhance visits to your site, grow your business, and bring expected outcomes. 
An outstanding UI/UX makes you flourish by increasing your website's usability and making the user journey more practical and operational. Websites with low-quality UI/UX cannot sustain web traffic, drive visitors to stay on the site, and convince them to take the desired action.
You can visit Dad of Ad, the most reliable UI/UX design company that provides excellent UI/UX design services in the country.
Let us look in detail at the advantages and benefits of a pleasing and remarkable UI/UX:
Boosts traffic
As discussed before, most websites experience soaring bounce rates, and that is because the initial encounter with the websites happens to be less engaging, unlikely, and doubtful.
A flawless website structure (UX) and well-designed aesthetic elements (UI) can boost your web traffic tremendously by making them feel engaged, addressed, and cared for their interests and emotions.
Want to have an outstanding UI/UX on your website that boosts traffic by appealing and engaging the audience, check out our UI/UX design company which provides exceptional UI/UX design services.
Increases work efficiency
Your employees carry out various processes frequently concerning your business, products, and services. For instance, that may include AB testing, business analysis, optimization procedures, and occasional updates.
The complicated and deficient UX/UI design can slow down those processes and limit the loading speed, reducing the efficiency among your employees in operating the system.
Therefore, a well-thought-out user experience and quality user interface can improve work efficiency by simplifying the accessibility and usability of essential tools, implements, and mechanisms.
Increase your work efficiency and all-inclusive business features by taking the best UI/UX design services from our UI/UX design company.
Search Engine Optimization
Search engine optimization is significant in your website's growth and decline. Applying the appropriate search engine optimization techniques can boost your online presence by indexing your website top on the SERP.
You can increase your search engine optimization by investing in UI/UX that helps enhance the accessibility of your products, consistency of the content, responsiveness of the website, and loading speed, which all result in higher search engine optimization.
Elevate your search engine optimization by opting our UI/UX design services at Dad of Ad, a top UI/UX design company.
Reaches a broader audience
Many websites don't have proper accessibility features, appealing and pleasant formats, and accurate designs that could facilitate strong connections between businesses and customers.
Designing the user experience and interface targeting your audience's emotions, what they are passionate about, their needs and expectations, and inspiring them with your content can help extend the positive talks about your business that make you reach the maximum audience.
Expand your reach through our UI/UX design services team at the best UI/UX design company.
Enhances loading speed
A low-performing user interface with a steady loading speed reduces your chances of ranking better on search engines, fails to provide customers with a professional user experience, and declines the usability of your website.
An effective UI/UX can enhance your website's loading speed, leading to a magnificent inflow of traffic, raising your conversion rates, and beating the competitive pool.
Optimizing UI/UX with content prioritization, incorporating visuals with the perfect sizes and compressions, and immaculate coding is the key to enhancing your loading speed.
Our UI/UX design company offers premium quality UI/UX design services where we will work on enhancing your loading speed to boost website's performance.
Improves user satisfaction
You can amplify customer retention by making the most suitable and applicable UI/UX according to your customer interest by opting our UI/UX design services at our UI/UX design company.
A convenient UI/UX inspires your audience to rebound to your site, allows them to navigate their browsing journey, and helps them access your products effortlessly.
Creating a user-centric design, incorporating a responsive interface, improving loading speed and performance, and ensuring consistency in the web content helps improve user satisfaction with a website.
Beats the competition
User interface and the experience of a website with a design that connects emotionally to the audience, addressing their needs and anticipations, and resonating with their tone and stakes never fails to persuade customers to stay on the site or take the desired action.
The remarkable and top-notch UI/UX is the most efficient tool to conquer the competitive market, illustrate your excellence, demonstrate your authority, and establish trust in the minds of your target customers.
Our UI/UX design company has a professional UI/UX design services team that analyze your competitors, market trends, and target customers to create the most suitable UI/UX to help you beat the competition.
Build your brand identity
The wireframe of your website, how you present the information, interaction design, and aesthetic visuals in your web pages, such as icons, pictures, videos, typography, animation, etc., define your expertise and competency over your competitors.
Therefore, your website's interface and user experience play a prominent role in building your brand awareness, influencing the users, reflecting your identity, and establishing your brand as an authority in the industry.
Our UI/UX design company has a team of experts to provide quality UI/UX design services that will amplify your brand awareness in the market.
Fosters loyalty
Building credible and unwavering conviction is the dream of all business owners. Remember, loyalty comes with trust, and trust comes with authority and professionalism.
To foster solid conviction, faith, and confidence amongst your target customers, UI/UX facilitates the standard platform to display your professionalism and convey your tone of authority. It impacts boosting loyalty among your audience and increases customer retention.
Our UI/UX design company cares for the loyalty, trust, and connection between you and your customers. We offer top quality UI/UX design services that help you retain customer loyalty.
Illustration of 10 Websites With Remarkable UI / UX
As we discovered throughout the blog, the prospect of achieving favorable outcomes and the progress of your business does not just rely on your website, what products and services you are offering, and which mechanisms you are employing.
The quality of the UI/UX of a website, the place where the actual sales conversion activity surfaces, becomes the determining factor of your business's success.
At this juncture, Dad of Ad, the best UI/UX design company aims at providing premium quality UI/UX design services to our clients to elevate their business growth.
Let's look at the 10 best websites working at this moment that have enticing and remarkable UI/UX, influencing millions of people to have a breakthrough journey on their intuitive sites:
1. Apple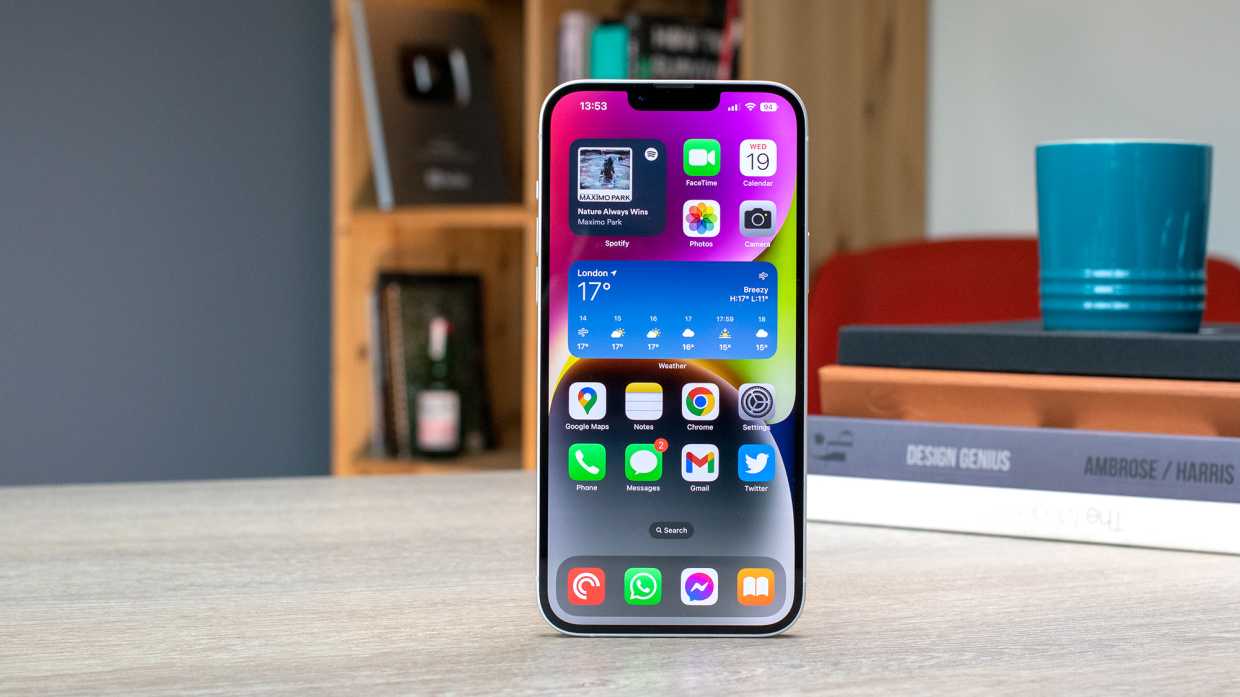 Be their website, software, or products, Apple Inc. has designed the most appealing and attractive user interface and user wireframe. The Apple product's operating system and ecosystem have the most soothing UI/UX people love to swing on.
Besides being good-looking, the Apple UI/UX has an elegant, intuitive, and user-friendly surface and structure that is comfortable to navigate and access the features.
People from all backgrounds and cultures are passionate about Apple's design philosophy, intuitive gestures, comfort of accessibility,  interface, and user experience.
If you are looking for such quality UI/UX design services, check out our UI/UX design company.
2. Google
A high-quality user experience and interface do not mean complex UI/UX. It means the website's structure has proper functionality and usability features, includes a user-centric approach to the organization of components, comprises attractive design elements, a customized interface, etc. 
Google's user interaction design and graphical interface is the best model of such UI/UX. Google depicts its professionalism by making a user-centric design that best resonates with upright individuals focused on study or research, adding value to their professional work.
Personalized recommendations, efficient search functionality, and the cluster of Google apps like Gmail, Google Maps, Google Search, and others enhance the usability and accessibility factor of the website.
To avail high quality UI/UX design services, visit our UI/UX design company.
3. Spotify
Spotify is one of the leading music companies that streamlines the exciting experience to its users with a platform to listen to fascinating pieces of music.
Since it is a musical company, it has characterized its expertise in facilitating delightful and pleasurable music through its satisfying user experience and interface. It has kept the design simple and minimalistic with a dark color that appears simple but quite pleasing and easy to navigate.
They have also designed a personalized interface with custom playlists that generate automatically according to the listener's habit. Therefore, the users get to engage with the website and feel comfortable as Spotify shows that it cares for its user's preferences, desires, and interests.
Want a Spotify like UI/UX, check out Dad of Ad, the best UI/UX design company which provides top quality UI/UX design services.
4. Adobe
While many tools and software help designers, artists, architects, and developers create their desired images, Adobe sets its standard higher in the industry by developing the most aesthetically pleasing UI/UX, ensuring the website has the potential to bring imagination into pictures.
Besides curating the pleasant-looking UI and UX, Adobe has also facilitated a well-organized, accessible, applicable, and user-friendly layout, increasing the user's search functionality.
Moreover, Adobe has designed a user guide describing how to access its products and features, the usage of its design tools, and even suggestions for aesthetic design principles and format. It helps users get the most out of what the website offers and get connected on a profound level.
To get high quality UI design services, check out our UI/UX design company that will help you design the most suitable UI/UX for your website.
5. Netflix
Netflix has a finely laid out website structure and a user interface that takes users bit by bit throughout the website journey, from their features and products to custom plans.
It has a seamless, well-designed interface that attracts and persuades users by giving them an experience of a soothing and delightful streaming environment.
Netflix effectively brands itself, outlines its identity and zeal to entertain people, and indicates it has the ultimate features, products, and content to mesmerize the viewers and thrill their senses.
Want to have such UI/UX for your website as well? Our UI/UX design company has an expert UI design services team who will help you accomplish this goal.
6. Starbucks
Starbucks is a premium coffee company with a global presence known for its specialty drinks like espresso, frappuccino, and other beverages to offer people outstanding coffee delights and ambiance of modern café culture.
It has designed its UI/UX with stunning graphics and imagery revealing delectable treats like coffee-based beverages, pastries, and other snacks. It helps the audience engage with the website and inspires them to invest in its venture to enjoy the gladness.
Besides, they also have a well-organized layout and interface that take users step-by-step to various features of the website and their product menu, that is, their best-selling items, upcoming and latest offers, recommended items, and much more. It enhances the user experience and satisfaction.
Want a Starbucks like UI/UX? Avail the best UI design services at our UI/UX design company.
7. Zomato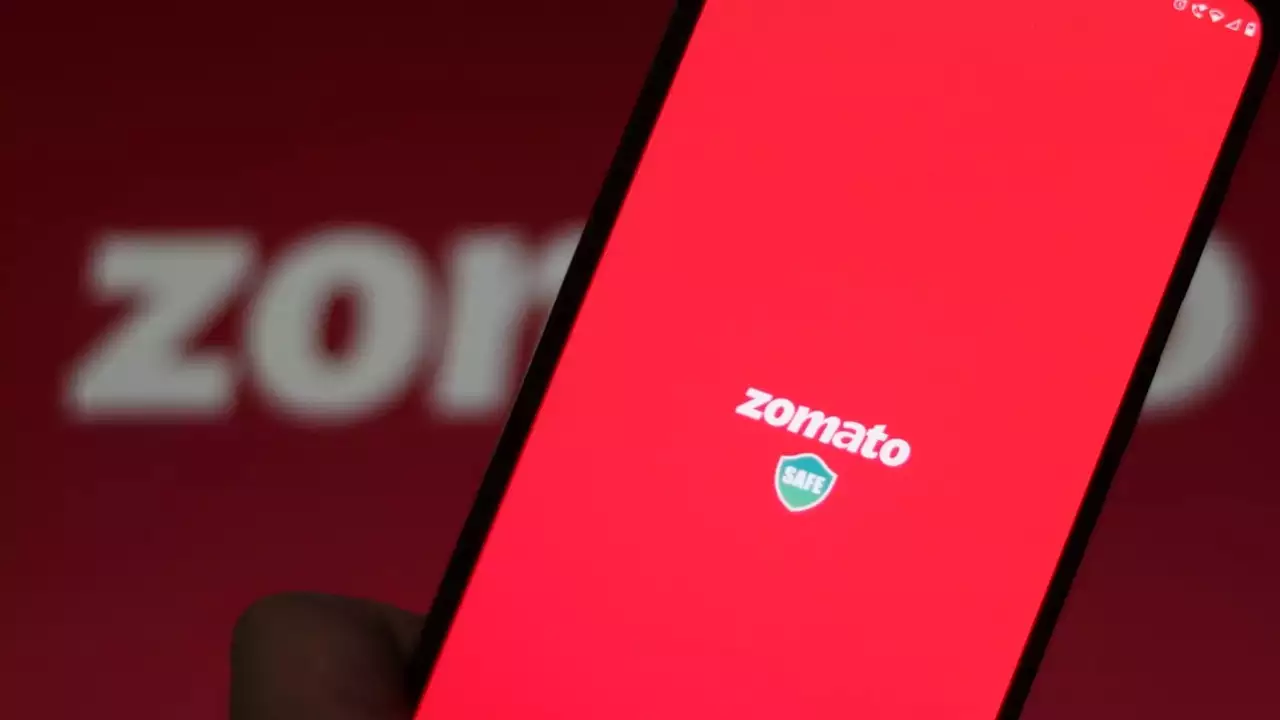 Zomato has enhanced the smoothness and richness of browsing the website by designing a well-organized wireframe. At the top, they have placed stunning imagery of mouthwatering platters and dishes that appeal to the viewer's taste sensations.
Following that, as Zomato is a brand whose branches reach the entire country and target a broader audience, they have cataloged the names of each state. People who belong to a particular state can easily find restaurants of their choice that are nearest to their locations. 
It makes customers feel involved, allows them to access the services comfortably, and gives them the advantage of the services they invested in.
Our UI design company provides the best UI design services that will make your website appeal to your target audience and give them a homelike experience.
8.
L'Oréal

Paris
For companies whose services and products involve beauty and cosmetics, the clean, polished, and sanitized images help businesses characterize their efficiency and establish trust among the audience.
Hence, L'Oréal Paris has created gorgeous images displaying its cosmetic products on its web page that contains various cosmetic products, beautiful faces, and infographics containing the usage guidelines and other relevant instructions.
Besides images and infographics, they have also developed a well-organized web page skeleton that takes users one-on-one to different cosmetic products, essential features, relevant sources, constant info, etc., increasing the usability factor and customer satisfaction.
Want a L'Oréal like UI/UX, approach our UI design company which provides the best-in-class UI design services in the country.
9. Nike
Inspiring your target customers with what they are passionate about seamlessly through your website's UI/UX is an incredible way of attracting viewers, generating valuable leads, and boosting conversions. Nike's website is a significant illustration of such user experience and interface.
Along with having a well-structured website design template, it has brilliantly integrated infographics holding images of athletes involved in sports activities, sports products, fitness instruments, and others to capture the attention of sports fanatic audiences.
Thus, Nike's website is an example of the UI/UX that resonates with the customer's interest and addresses the user's requirements.
Our UI design company has helped several sports businesses create such an enthusiastic UI/UX with our exceptional UI design services.
10. Zoom
Zoom is a well-known platform that aims to facilitate healthy communication and conversations between individuals, businesses, professionals, students, executives, etc., to integrate and perform collective tasks.
Zoom has a well-versed user interface and experience with notable features like virtual meetings, team chat, VoIP phone system, online whiteboard, email and calendar, virtual working spaces, and several others to simplify the interaction between two parties.
It also has customizable features for different industries and purposes according to the customers. They have laid out their products, features, and other resources in an accessible fashion to improve usability and user satisfaction.
Want a Zoom like UI/UX, our UI design company will do the job by providing the best UI design services.
Conclusion
Numerous companies may offer similar products and services, even with top-notch quality, and add value to the customer's life in several ways.
However, how they reach out to people, convince your expertise, and stand out from the competition is an art that reflects through various aspects, and your website's UI/UX is the most prominent among them.
UI/UX are huge lead-generating factors that give your digital marketing a new wing to fly and flourish. It images your brand identity, influences your target consumers, justifies your brand's authority in the market, and attracts prospective leads.
Dad of Ad is the most reliable UI design company that offers premium quality UI design services to clients to upscale their conversion rates by providing users with an incredible user experience.
Our professional UI design services team has creative designers who understand the UI/UX design principles and fundamentals. They also study your target audience, analyze your brand, products, and services, and conduct user research to apprehend the user requirements.
These help them create high-quality UI/UX designs that resonate with customer interest, improve user engagement and usability components, enhance overall satisfaction, and drive higher conversion rates for your business.